Turn your house into the home of your dreams
Regular price
€23,00
Offer price
€23,00
Unit Price
by
Offer
SOLD OUT
Description:
I don't know about you, but for me, few flowers are as beautiful as lavenders, which are ideal for giving warmth to any corner of the house.
Our preserved lavender is completely natural and its freshness remains intact for years, thanks to the exclusive preservation technique that consists of replacing the plant's own sap with a glycerin-based compound. This technique allows the lavender to maintain a fresh and natural appearance, as if it were freshly cut. Our bouquets are dyed with an ecological aniline to maintain the blue color for a long time.
The price is per bouquet and each bouquet has between 100 -120 twigs
DETAILS
Each bouquet has between 100 -120 twigs and its approximate measurements are:
Long: 35 to 40cm
Top diameter: 12-15 cm
Bottom diameter: 5-6 cm
Weight: 200 grams app.
If you need help completing your purchase, do not hesitate to contact us via chat or call us at +34 699-503-385 during opening hours or send us an email to:tienda@graceco.es
We ship our products from Spain. Free shipping on all orders from 2 to 5 days!
Exchanges and returns up to 14 days*
Share
See all the details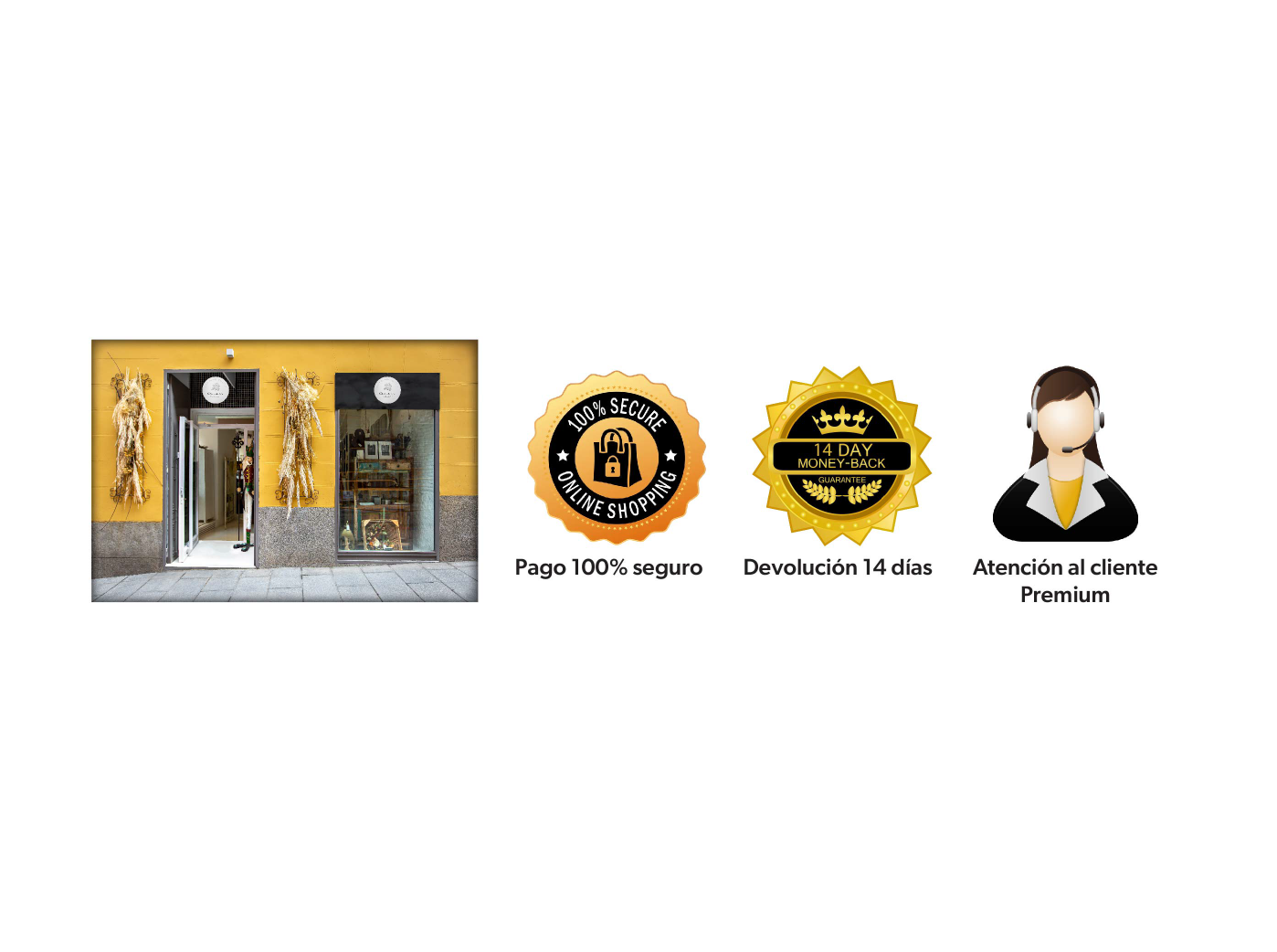 buy with confidence
Now, at Grace & Co. you can buy online and we will ship it for free throughout continental Europe.
Remember that your payment is processed 100% securely and that we accept returns.
take a look at our sales policies